Cullen Property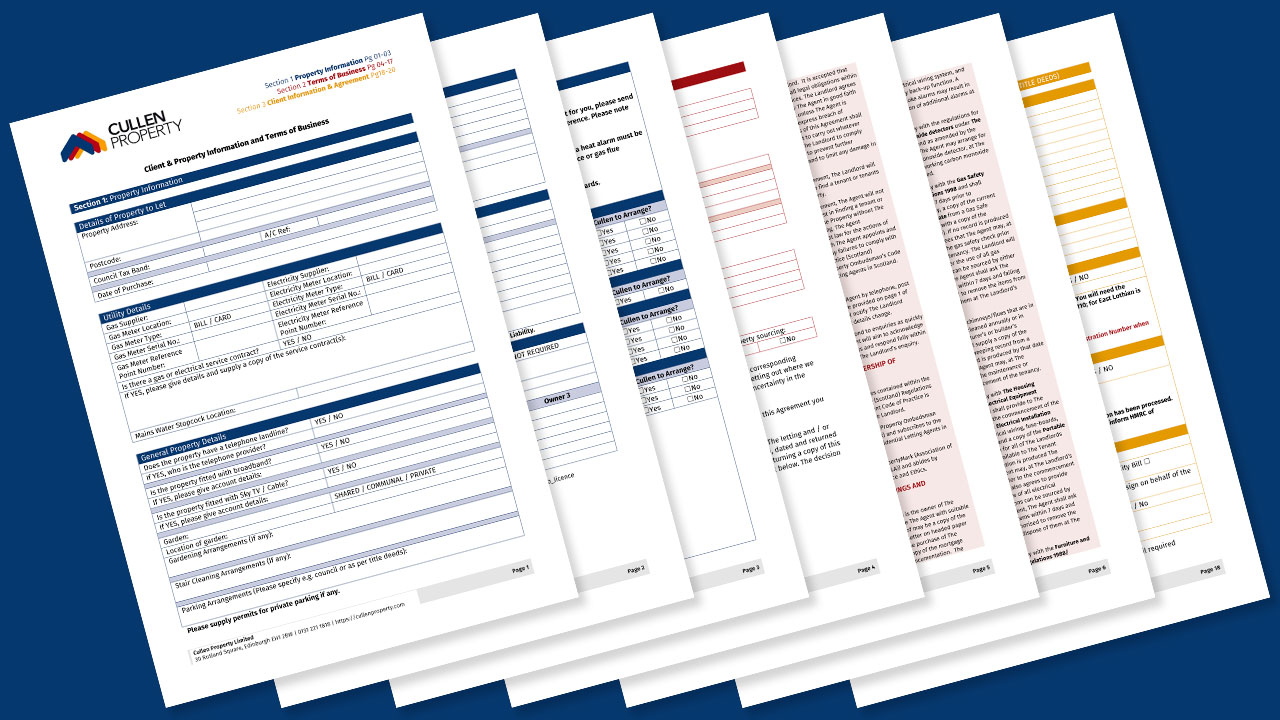 Over the summer I was approached by my Edinburgh west-end neighbours, Cullen Property.
They asked me if I could assist them to combine two of their documents into one, reduce the overall number of pages, and to create a version of the form that clients could fill-in online. I was delighted to help.
Picking up on the company's existing colours and typography, I created a new slimline form using Microsoft Word, building in corporate styles to enable staff at Cullen Property to easily make amendments themselves in the future. Once the content, design and layout had been finalised, I produced a PDF version of the form, which can be distributed to their clients using Adobe Acrobat.