NB Gin Hatter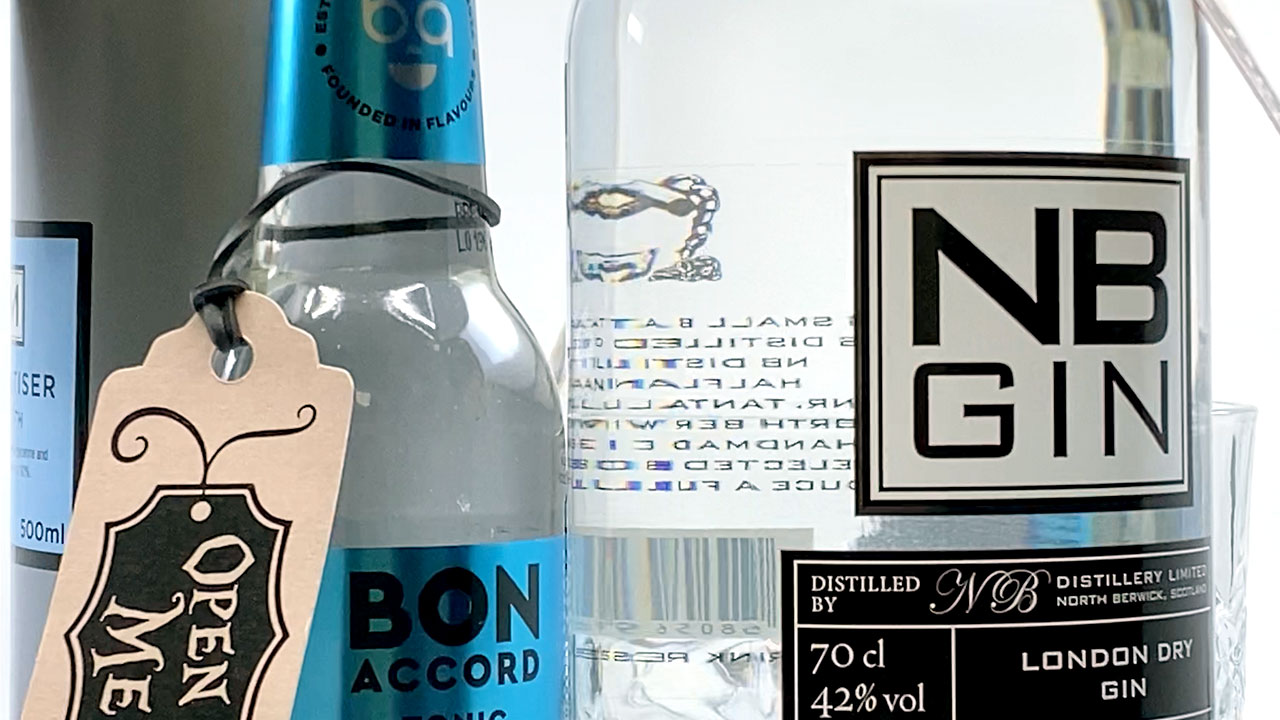 I was recently gifted a limited edition bottle of NB Samphire London Dry Contemporary Gin – with two crystal tumblers – by Rhona Hartley, Retail & Sales Manager at NB Distillery.
The transparent labelling on this product was so beautiful, that I decided to get a little creative with it first, before sampling the unique spirt. Using my table-top studio I shot some video footage and then cut it together to create a 15 second product ident. I then fired it across to Rhona as a little "thank-you."
Within a matter of minutes Rhona had responded to say she thought the ident was wonderful, and asked if she could forward it to Viv Muir, the owner of NB Distillery. I said I'd be delighted.
After several texts back and forth, I was asked if I could create a similar video ident for their new Gin Hatter Gift Box, that the Distillery was about to launch. After agreeing a budget, I popped down to North Berwick, where I was able to shoot more video footage in totally isolation.
I was taken with the Alice Through The Looking Glass graphics that adorned the Gin Hatter Gift Box and its contents, and wanted to incorporate those too. My final solution was a combination of simple animation and video, with royalty-free stock audio, which created a piece that felt festive and appropriate for the Christmas 2020 market.