Rise Up with Pride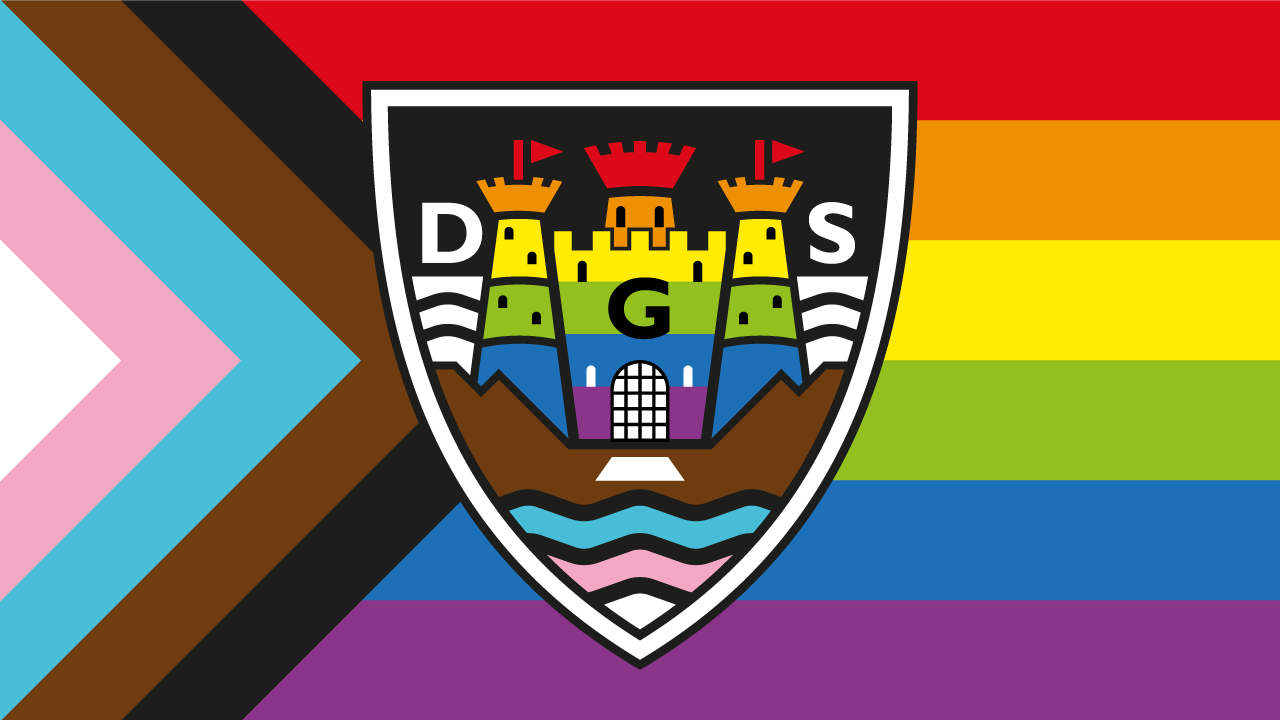 Today Dunbar Grammar School, in East Lothian, launched new branding for their LGBT+ Allies Group.
[gawr-juhs] worked with Izzie Kerr, and the School's Senior Management Team, on this new identity during the early part of the year, prior to the COVID19 lockdown. And I'm thrilled that they decided to reveal their new logo during Pride Month.
Using the School's existing icon – a representation of Dunbar castle – [gawr-juhs] streamlined the image and applied Gilbert Baker's iconic rainbow Pride flag to it. Behind the castle, the black and white stripes represent the "straight ally" flag. The land and sea in front of the castle incorporates the black, brown, light blue and pink, from Daniel Quasar's "Progress: A PRIDE Flag Reboot". These signify the fight against racism, while honouring black and brown members of the gay community, and shows the inclusion and support for transgender members too.
What makes this icon even more poignant, is that it replaces the Pride Saltire image that was used by the DGS LGBT+ Allies group, and had been shared by Pride Saltire's Chair John S Johnston, who passed on last month. As the group wrote in a tweet yesterday, "We would like to make this unveiling in tribute to his (John's) life and work in equalities."
Like the Dunbar Grammar School's LGBT+Allies group, [gawr-juhs] hopes that this new logo will help everyone feel welcome and supported at the school, as they rise together.