Virtual Tour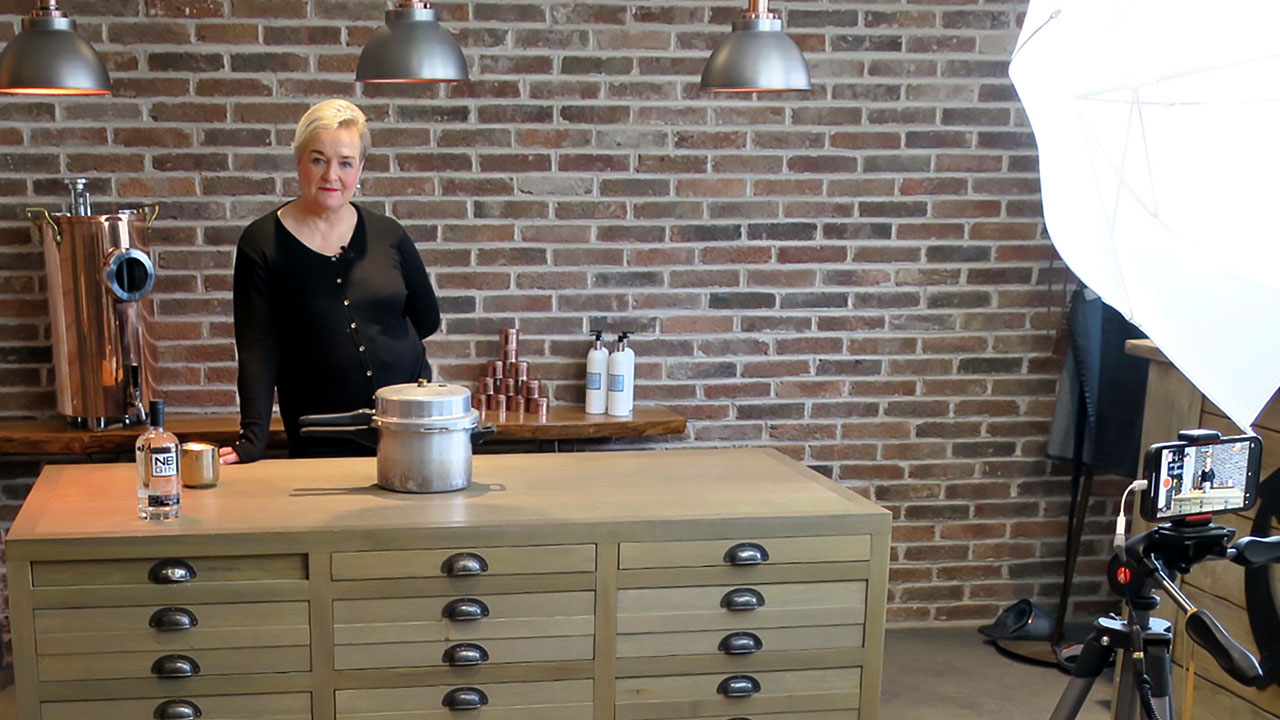 As we start the new year in another lockdown, I found myself out in East Lothian assisting NB Distillery again.
Rhona Hartley, their Retail & Sales Manager, contacted me to see if I could assist them with producing a short video tour. She explained that they've already run several successful online tasting tours, but now they feel they need something extra. The Distillery have decided that as people aren't able to visit them, because of lockdown, then they want to share the distillery with everyone instead.
I suggested that we shoot a test piece first, which would enable us all to establish whether this was even a feasible project. In order to keep costs to an absolute minimum, the multi camera high definition video was shot using two Apple iPhones, and a RØDELink wireless microphone ensured that audio was of the highest quality. Photography studio lights were also used to lift the overall contrast of the distillery interior, especially as it's January and it's Scotland.
I've cut this video into an initial presentation which NB Distillery owner, Viv Muir, and Rhona are currently reviewing. But initial feedback from both has been very positive. I believe the script needs to be tightened up, and then it will be "Lights! Camera! Action!" for real. Watch this space for more info, as the saying goes.