Proud Hoodies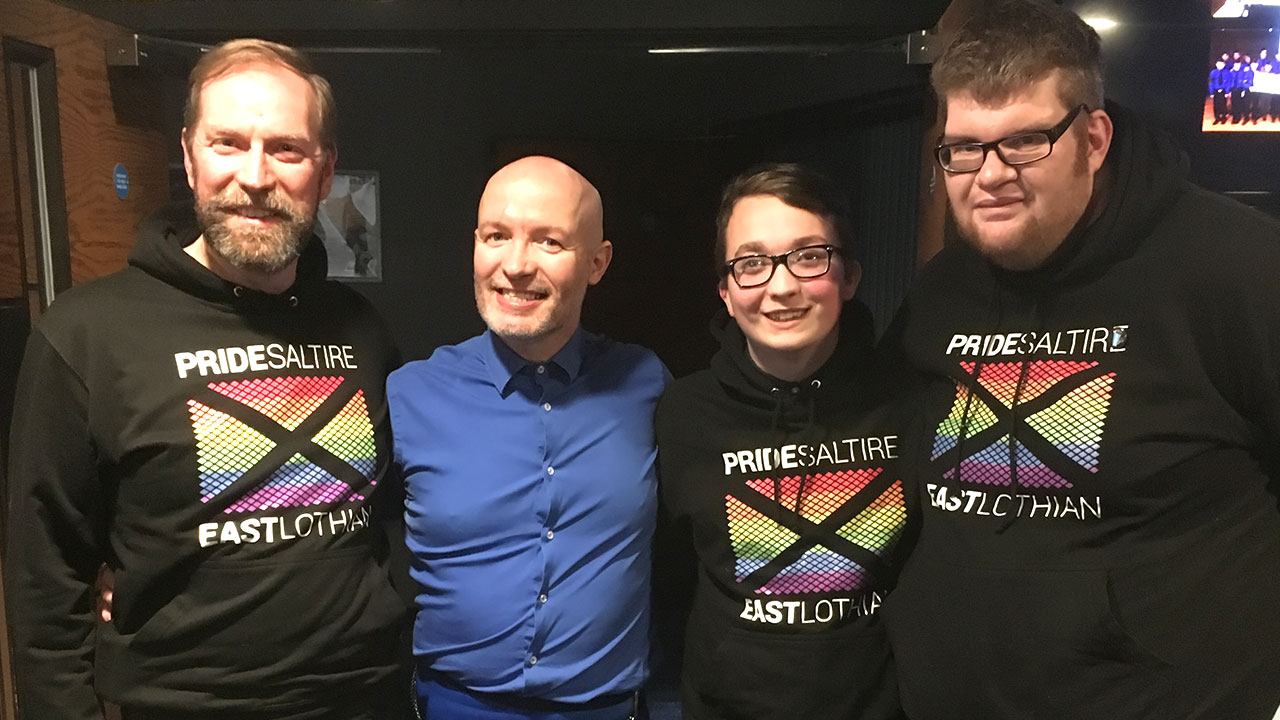 Yesterday Pride Saltire East Lothian marked the start of this year's LGBT History Month at The Brunton.
Scottish comedian, Craig Hill, kicked off their month long series of joint-events with The Brunton, in Musselburgh, with his hilarious "C'Mon The Lads!" show. This will be followed by film screenings of Bohemian Rhapsody, A Fantastic Woman, and The Miseducation of Cameron Post.
To ensure that the Pride Saltire East Lothian team are visible in the theatre foyer, I applied the branding that I created for them, to hoodies and pop-up banners. So if you attending one of the performances don't forget to stop and say "Hello!" to their hard-working volunteers.